Keith Macdonald
Chair
Keith MacDonald retired from the federal public service as IT project manager and previously worked as an engineering technologist. He joined Tetra in 1995 and has supported general administration, financial administration and project coordination within the Halifax Chapter.
Keith has also assisted with technical volunteer and client recruitment as well as helping increase Tetra awareness within medical professional groups across Nova Scotia.
---
Michelle Amerie
Vice-Chair
Michelle Amerie, an artist and teacher, has been dubbed Ontario's Champion of Spirit by Berlex Canada and is an advocate of equity and disability pride. She has been featured as a Soul Model in Chatelain Magazine's Women of Inspiration series and chosen as Volunteer of the Year by Flare magazine. In addition to her tireless work in the community and many accolades and awards, Michelle has been a Tetra Ontario Board member since 2003. She promotes inclusion and active living lifestyles for Canadians with disabilities by facilitating communication and collaboration among organizations, agencies and individuals.
---
Joy Hayden
Secretary-Treasurer
Over thirty years' experience in the design, implementation and management of community-based programs in the not for profit sector, Joy is a passionate champion for integrated, quality services that ensures individual and community needs are met.
An experienced fundraiser with a track record of assisting not for profits to achieve their strategic growth and revenue goals, Joy's creative and resourceful approach has contributed to her success in developing healthy, sustainable organisations.
Joy is an avid volunteer, sitting on numerous board of directors, bringing her experiences, skills and governance knowledge to the table.
---
Ean Price
Director
Ean Price is the founder of ICAN Resource Group Inc., a multifaceted business located in Kelowna, British Columbia. He is a strong advocate for independence through technology. This passion has led to Ean's volunteer contributions including Technology for Living, AbleSail Okanagan, Tetra Society, Neil Squire Society, Muscular Dystrophy Canada, and the Rick Hansen 25th Anniversary Relay. In his free time Ean enjoys traveling overseas.
---
Dr. Leonard Lye
Director
Dr. Leonard Lye is a Professor Emeritus at Memorial University of Newfoundland. Before retirement, he was a Professor of Civil Engineering and former Associate Dean. Also an inventor, entrepreneur, and mentor.
Leonard established the Newfoundland Chapter of the Tetra Society in 1996 and as a coordinator, he raised funds, promoted the Society, encouraged students to volunteer and visited each client to define their needs. Over last 25 years, he personally managed each project. For his lifetime work and dedication with the Tetra Society, Leonard was awarded the Tetra Society's Lifetime Achievement Award, Canadian Association of Occupational Therapists Citation Award, MUN's Glenn Roy Blundon Award, and Recreation Newfoundland "Bridging the Gap" Award.
Leonard personally contributed a scholarship to encourage and reward community service among undergraduate students. Now happily retired, he volunteers and supervises students, who are working on Tetra projects and enjoys playing and teaching pickleball and the ukulele.
---
---
In Memoriam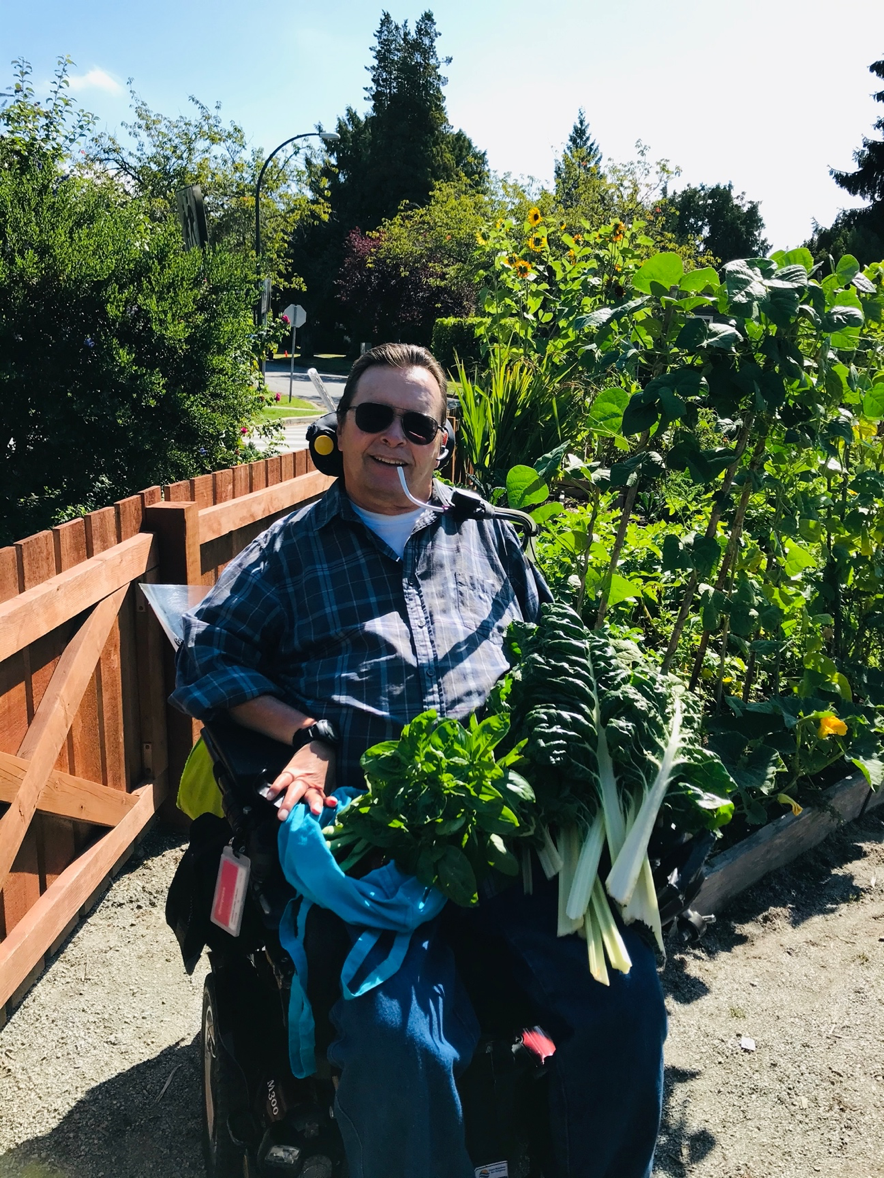 Terry LeBlanc
The Disability Foundation was deeply saddened to learn of the passing of Terry LeBlanc on December 19th, 2022. Terry's impact on the Disability Foundation, our affiliated Societies, and the disabled community is impossible to measure. He was a mentor to so many, always available to share his experiences in the hope that they would help someone else.
One of Terry's favourite things was a conversation with friends, whether in a garden or overlooking the water at Jericho Beach. He was an avid gardener, competitive sailor, and ASABC's top sip 'n' puff sailor. Terry had a great sense of humour and was a loyal Canucks fan. His leadership was felt throughout all of the Foundation's societies as he played a crucial part in creating the Disability Foundation, served on multiple boards for many years, and helped in the development of the Martin 16 and the sip n puff device.
---
In Memoriam
Bryce Clarke
Bryce was a police offer with the Edmonton Police Service since 1998 and was one of only two quadriplegic police officers working in Canada. He was an Acting Detective in the Downtown Division where he oversaw the Offender Management Program. He has been connected with Tetra Alberta since 2016 when looking for help to modify a snowplow that allows him to clear his own driveway. His aim as a Board member for Tetra Alberta was to help others overcome obstacles and make their daily lives a little easier. Bryce was also Vice-Chair for SCI Alberta and served as a Council member on Alberta's Premiers' Council on the Status of Persons with Disabilities.